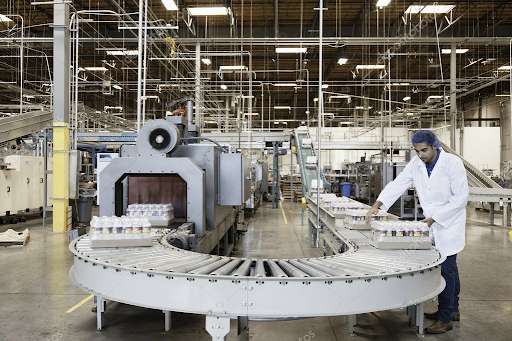 When it comes to electronic devices, it can sometimes be difficult to distinguish between an industrial electronic device or a consumer electronic device. From time to time, we have ACS Industrial customers who will inquire about repairing an electronic device that does not actually fall into the "industrial" category.
We thought it would be helpful to create a blog post about what makes an electronic device "industrial" so that our customers have a better understanding of what we are able to repair. Keep reading to learn more!
What is an Industrial Electronic Device?
Industrial Electronics are a subset of electronics that involves electronic equipment in an industrial or sometimes commercial setting. Industrial electronics play a major role in most industries, both light and heavy, like manufacturing, CNC and fabricating, energy, transportation, and agriculture. Industrial electronics are also commonly used in chemical processing plants, power plants, water treatment plants, laboratories, and construction sites.
Examples of Industrial Electronics
Here are some common examples of electronics that fall under the "industrial" category:
What is a Consumer Electronic Device?
On the other side of the electronics industry, there are consumer electronic devices. Consumer electronics are intended for everyday use, mostly in private homes. Most major industries are not relying on consumer electronics to power their facilities. Also, most consumer electronic items are relatively inexpensive to replace!
Examples of Consumer Electronics
Here are some common examples of electronics that fall under the "consumer" category:
Laptop components
Cellphones
Home appliances
Home air conditioners
Hot tubs and pools
Gaming consoles
Computers
Home exercise equipment
Home gate and garage openers
Bitcoin miners
Automotive components
Small marine equipment
Home audio
RV electronics
A Good Rule of Thumb
Here's a good rule of thumb we like to tell our customers: if a replacement is going to cost you less than $600, it's probably not an industrial electronic device. That's because most industrial items are expensive to purchase and require extensive parts and labor for repairs. As industrial experts, our minimum cost for a repair is currently $280 and most consumer electronics can be replaced for much less – and that makes it a wise choice to replace your consumer item if possible, or we can often recommend a consumer electronic repair resource to you.
Work with ACS Industrial Services
Now that you understand the difference between an industrial and a consumer electronic device, then reach out to ACS Industrial Services to start repairing any devices that fall into the "industrial" category! If you are still unsure what category your electronic device falls under, please contact our friendly and helpful customer service team and ask. They will be able to help answer if your electronic device is industrial or consumer-grade. They may even be able to direct you to a good repair alternative should your item fall under the consumer category!
For a Free Evaluation, use our RMA Form link or Contact Us. You can also reach us at 800-605-6419 and speak to someone on our customer support team.