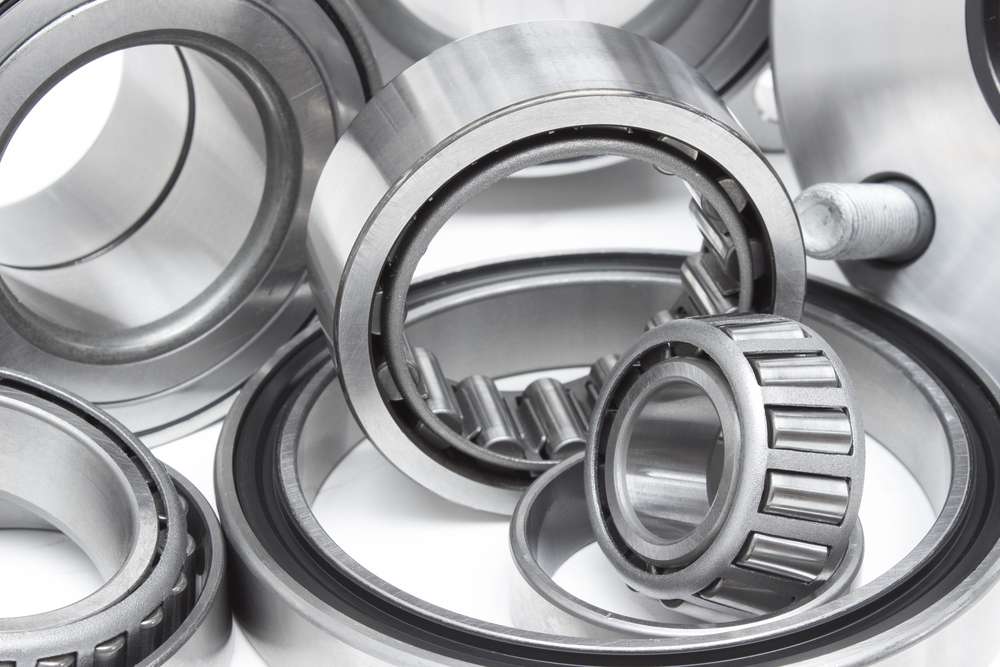 Bearings are fundamental to the machine industry as they make up one of the most vital aspects of machinery. Bearings for industrial machinery help to facilitate the rotation of one element relative to minimize friction between the two objects. Ultimately, the ease of moving increases the performance and efficiency of the machine.
Many industrial techs looking to repair electronic devices want to know how bearings for industrial machinery compare. This blog talks about the different types of bearings and their uses. Keep reading to learn more from the experts at ACS Industrial Services.
What are the Different Types of Bearings and their Uses?
Bearings can be classified into four categories; cylindrical bearings, ball bearings, tapered bearings, and needle bearings. Each type has its strengths and weaknesses, which is why you may want to compare each of these bearings to establish the one that suits your needs.
Let's take a deep dive into the four different types:
Ball Bearings
Ball bearings are the most popular type of bearings. Consisting of two races separated by small metal balls, ball bearings are designed to handle very heavy loads. The objective of ball bearings is to reduce friction caused by radial loads. This is achieved by having two races hold the balls together and distribute the load through the rollers.
Cylindrical Roller Bearings
This type of bearing contains rollers that are cylindrical. The cylindrical geometry allows for high-speed applications. Cylindrical bearings can tolerate large amounts of radial loads and high speeds. Additionally, these bearings tend to be more durable. However, it is important to note that cylindrical rollers without cages do not support as high speeds as the caged ones.
Tapered Roller Bearings
Tapered roller bearings are characterized by two rings, the outer and inner rings, and several tapered rollers. The rings have tapered characteristics making them resemble cone segments. Due to their shape, they offer a large surface area of contact, making them carry heavy loads. These types of bearings are mainly used in machine spindles, vehicle transmissions, or steering of car wheels.
Needle Bearings
Needle bearings are often thinner than conventional roller bearings. They are well suited to handle heavy radial loads and high speeds. They are characterized by drawn cup styles that allow for large amounts of load while offering slim cross-sections. Needle bearings are mainly used in automobiles in components such as rocker arm pivots, pumps, and transmissions.
How to Choose Bearings for Industrial Machinery
When deciding on what kind of bearing to choose, there are several considerations you will need to make. First, you will need to consider the type of load that the bearing can carry. Generally, there are two types of loads that a bearing can support:
Axial load: This is the type of load parallel to the axis
Radial load: This type of load is usually perpendicular to the axis
Each of these bearings carries a specific type of load. In some cases, you may find bearings that can support both loads (combined load). In this case, a tapered roller bearing might be best suited. However, if you want a bearing that can withstand a high radial load, you are better off choosing a cylindrical roller bearing. For lighter loads, a ball bearing can be the most economical choice.
The second factor to consider is the rotation speed. Some bearings are suitable for greater speeds, while others allow for slower speeds. Typically, cylindrical bearings and needle bearings are well suited for high speed because they have a cage around them.
Misalignment in bearings could also be a factor in determining the type of bearing you choose. It is best to choose bearings with automatic alignment so that any misalignments caused by installation errors or any mechanical failure are fixed automatically.
Work with ACS Industrial Services
Servo motors and Encoders are just two high value items that require high quality bearings for precise motion control. ACS has repaired servo motor electronics with expert repair for years. Encoders are another hot repair item for ACS Industrial which uses deep groove ball bearings. The encoder is a sensor that notifies the driver of the speed and position of the motor. Servo motors and encoders frequently work together, with encoders notifying servo motors of its positioning.
Now you know the different types of bearings for industrial machinery, let us know in the comments below if we have missed one. Reach out to ACS Industrial Services for all your industrial electronic repairs.
We will help you solve your industrial electronic problems with expert service and support. For a Free Evaluation, use our RMA Form link or Contact Us. You can also reach us at 800-605-6419 to speak to one of our customer support team members.