Circuit boards are an absolute essential in the technology world. Advances in circuit boards over the last several decades have allowed for new engineering and manufacturing methods for industrial electronic devices across the globe.
As circuit board technology has advanced, so have the methods to repair this particular kind of industrial technology. Keep reading to learn what a circuit board is, the different kinds and how they can be repaired, from the experts at ACS Industrial Services.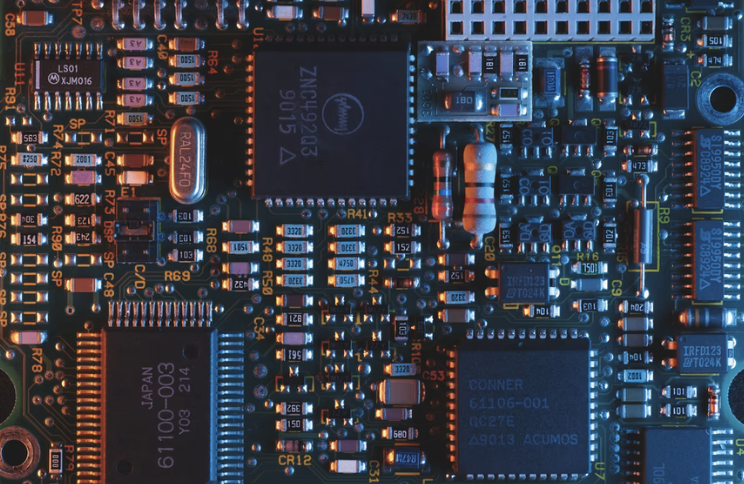 What is a Circuit Board in an Industrial Electronic Device?
To start, let's review what a printed circuit board, or PCB, actually means. A printed circuit board (PCB) is a sandwich structure of conductive and insulating layers. In other words, a circuit board is a printed board that has electrically conductive pathways that connect electronic components to one another. The invention of the circuit board has been one of the most crucial developments of all time in technology. It's led to the creation of new industrial electronic devices and manufacturing capabilities. Before circuit boards, electrical wiring used to have to be wired through solder or cable. Now, circuit boards can be very complex, sometimes with as many as dozens of layers. The world market for circuit boards is expected to reach over $79 billion by the year 2024.
Problems with Circuit Boards in Industrial Electronics
Like all technology, circuit boards can run into their fair share of repairs. Due to their importance in most devices, a failed circuit board can cause a huge headache for your organization. Oftentimes, if a circuit board has problems, it can shut down your entire industrial electronic device. Here are some of the ways that industrial electronic circuit boards fail:
Physical Damage: If a device containing a circuit board is physically damaged, like dropped for example, this can cause huge issues for the circuit board.
Environmental Elements: Corrosion from moisture exposure is just one environmental element that can damage a circuit board.
Overheating: Overheating the circuit board is especially common in older devices.
Design Issues: If a technological manufacturer does not design a device properly, this can lead to a shorter lifespan for the circuit board.
Circuit Board Repairs
In most cases, circuit boards can be repaired by an expert company. ACS Industrial has a team that can locate the problem, offer a quote, and then get to work. We've worked for more than two decades in the repair field, and we carry a large inventory to speed up the repair process. Let the specialists at ACS give you a free evaluation and repair quote.
Repair can often save as much as 80% of the cost of buying a new piece of equipment.
Most repairs are back in your hands in 7-15 days after approval.
Our Rush Repair Service ships in just 2-5 days after approval.
We Guarantee Our Repairs With A Full Two-Year Warranty .
For a Free Evaluation, use our RMA Form link or visit our website and click on the "Contact Us" button on the upper right hand. You can also reach out to us at 800-605-6419 and speak to someone on our customer support team.