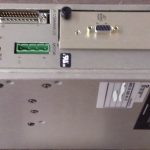 In a word: Yes! Legacy Pacific Scientific servo equipment CAN typically be repaired! There's a ton of really good Pacific Scientific servo equipment still out there in manufacturing plants being used every single day. You might also be wondering what ever happened to this excellent brand. Don't worry! The story of the Pac Sci brand isn't mysterious or unusual.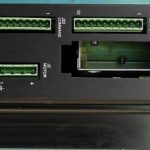 The Pac Sci equipment brand was purchased by Kollmorgen several years ago and until 2011 kept the Pacific Scientific branding and developed a few new products under the Pac Sci name. But, when the Danaher Corporation divested itself from the Pacific Scientific Aerospace business (a separate business from the Kollmorgen business) it included the sale of the Pacific Scientific brand name and logo. This forced Kollmorgen to remove all the Pacific Scientific branding and replace it with Kollmorgen branding. Simple, just business as usual.
The good news is that your legacy Pacific Scientific equipment is usually repairable. And, also usually well worth repairing. Here's a handy chart with a few part numbers of Pacific Scientific equipment that we frequently see in our shop for repairs with reference pricing based on previous repairs. Your repair may be slightly different depending on the amount of damage or cause of failure.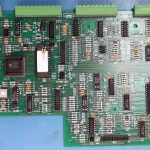 Do you have questions about your Pacific Scientific servo amplifier or drive? Do you think it may need service? If it is out of warranty, contact an independent industrial electronic repair center. They should offer free evaluations for your servo controller and, if needed, a free quote for repairs. They should also provide repair reports and a good warranty that covers both parts and labor.
If you want to find out more about identifying the problem with your Pacific Scientific, or any other servo drive, here's a previous post with some helpful information.
About the Author: ACS Industrial is an independent industrial electronic repair center providing repair services for servo amplifiers and servo controllers of all types and most all manufacturers including Pacific Scientific and Kollmorgen repairs, as well as servo drive repairs, AC/DC drives, VFD drives, servo motors, encoders, printed circuit board repairs, monitors and touchscreens, PLCs, test equipment, and much more. Our customer service team is available to answer your questions and help solve your industrial electronic repair concerns. Legacy equipment can usually be repaired! RUSH Service is available. You can reach them by calling 800-605-6419