The test equipment in your operation is responsible for making sure components and machinery are working correctly. Without these crucial tools, breakdowns can occur, resulting in lost time and money.
But what if your test equipment isn't functioning properly, or has completely broken down? In some cases, the problems might not even be instantly recognizable.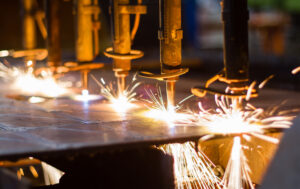 Test equipment is subject to a variety of different factors that can cause it to malfunction, and while they may not be preventable, it's a good idea to know what is causing the problem, and when it's time to have your test equipment serviced.
Electrical
If your test equipment has been subject to surges or outages, the internal mechanisms and parts may no longer be working correctly. Damage to the motherboard and other circuitry can also cause problems. When power isn't being routed correctly, some operations may not be properly carried out.
Dirt and Debris
Test equipment receives a great deal of use during a shift, and dirt and debris can get inside the casing and affect operation. In some cases, the dirt can impact contacts inside the test equipment, causing it to malfunction or cease working. Over time, buildup can also keep interior components from functioning.
Temperature
Changes in temperature can also damage your test equipment. Extreme heat may cause wires and components to melt, which impacts the overall performance. In the same way, cold temperatures can cause parts to become brittle and break. Quick changes in temperature can cause condensation buildup inside the equipment and cause circuitry and video screens to break.
Vibration
Test equipment can be impacted by vibration, even if it's so slight that users can't feel it. As time goes by, constant vibration loosens settings, fasteners, and connections inside the equipment. Power may not reach all parts of the system which can result in additional power surges and damage.
Monitor Damage
The monitors in test equipment are designed to be durable and dependable, but consistent use and failed interior circuits can cause flickering, dark screens, and a complete breakdown in the monitor. Other external factors like extreme temperatures or physical damage can also contribute to monitor malfunction.
ACS Can Repair Your Test Equipment
If your test equipment is showing signs of wear and tear and isn't' working properly, it might be time to have it repaired.
Let the experts at ACS give you a free evaluation and repair quote.
Repair usually saves up to 80% the cost of buying a new piece of equipment.
Most repairs are back in your hands in 7-15 days after approval.
Our Rush Repair Service ships in just 2-5 days after approval.
We Guarantee Our Repairs With A Full Two-Year Warranty .
For a Free Evaluation, use our RMA Form link or visit our website and click on the "Contact Us" button on the upper right hand. You can also reach out to us at 800-605-6419 and speak to someone on our customer support team.