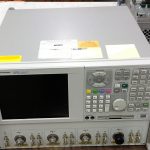 You know it might be a bad day when even the test equipment can't test and you realize you might need repairs…or when you are getting distressing messages like these from your malfunctioning test equipment:
Data acquisition failure
Unit failed signal path
Unlevel error when rf is turned on
And last, but certainly not least, the always fun – "Resets itself to default settings every five minutes!"
These are all intolerable situations. And you don't have to put up with any of them. These real life, case-study examples are almost always repairable conditions for good quality equipment.
When searching for repairs for your damaged test equipment, always check your warranty first. If the unit is still under warranty you will want to contact the manufacturer as soon as possible. If it's out of warranty, then you will need to find a good, independent repair shop with experience repairing test equipment.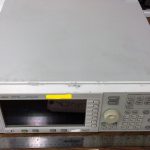 At a minimum your selected test equipment repair shop should:
Calibrate to NIST traceable standards
Have experience with your particular equipment or very similar
Offer a warranty on parts and labor (Typical is 90 days with some companies offering warranties as long as Two Years on both parts and labor)
Provide Free Evaluations
Repair legacy equipment
Provide helpful customer service
Of course, not all equipment is repairable, or even should be repaired. If you find yourself wondering whether to repair or replace here's a previous article we published with some tips on deciding.
About the Author: ACS Industrial is an independent industrial electronic repair center providing repair services for test equipment of most types and most all manufacturers as well as control repairs, servo drive repairs, repairs for AC/DC drives, VFD drives, servo motors, encoders, printed circuit board repairs, monitors and touchscreens, PLCs, and much more. Our customer service team is available to answer your questions and help solve your industrial electronic repair concerns. Legacy equipment can be repaired! RUSH Service is available. You can reach them by calling 800-605-6419