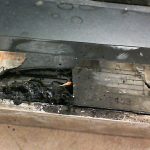 Many power supplies can be repaired! That's the good news! So, what's the bad news then? The bad news is that your power supply might not be WORTH repairing.
The determining factors for deciding whether you should get power supply repairs go something like this:
Will it be Economical? (What you paid for the power supply originally) – in the world of industrial power supplies, if the original cost was less than $250 (really $500 might be more realistic) it is probably more economical to buy a brand new power supply, IF a new one is even available, and dispose of the damaged one properly.
Availability of parts to complete the repair – Is your power supply obsolete? Ancient? Often a well-stocked electronic repair shop has, or can get, parts for legacy power supplies; but not always.
Cost to Repair vs Cost of New – self explanatory here. Do you have the budget for repairs? New? Often repairs will be less than the cost of new, but again, not always if it was an inexpensive power supply and labor costs exceed the cost of the power supply.
How Much Damage? – This one may or may not be obvious to the naked eye and is really part of "Cost to Repair vs Cost of New" above. Was it caught in a flood or major fire? Is it literally charred? Probably dead, get a new one. Take pictures of the damage and have a technician give the photos a once over to say yes, no or maybe. Having a knowledgeable technician check to see if your power supply is repairable before you send it for repairs may well be worth the effort. Did you wonder if that charred bridge rectifier in the photo above was repairable? Believe it or not, YES, it was repaired!
Availability of a Replacement – If you have a damaged legacy power supply you might get lucky and find a used replacement at a good price. But will it have a warranty? Likely not much, if any. A good industrial electronic repair center will offer a better warranty on a repair – sometimes as much as two years – making a repaired OLD power supply with a warranty a smarter spend than replacement OLD power supply with no warranty. If a replacement cannot be found at ANY price, then repair is your ONLY option. No painful decision making required.
Impact of Buying a New Power Supply for an Expensive Larger System – would replacing your power supply require you to replace an entire system from the OEM costing thousands? Then repairs for your power supply make a lot of sense and this is where many of our customers find themselves and the decision makes itself!
Here's a couple of recent examples of modestly priced legacy power supplies that were WORTH repairing: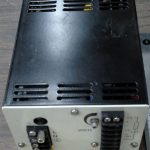 Kingshill Power Supply KN520 – damaged, would not hold voltage. New capacitors and reflowing of solder made this old power supply like new! This customer has lots of these old power supplies. Kingshill power supply repairs made perfect sense.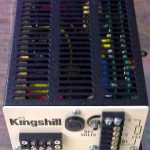 Kingshill Power Supply KN15-8 – damaged, NO output. This one required more parts and labor but this Kingshill power supply repairs were STILL worth it! This power supply needed replacements for the rectifier diode, transistors, capacitors, power fets as well as reflowed solder before it was back in working order.
So what's NOT worth repairing? At the top of the list would be inexpensive, mass produced power supplies such as those that come out of computers and televisions. These power supplies can be fairly complicated because of some of the functions and their compact size. This makes them poor candidates for repairs.
Preventing your power supply from getting fried in the first place is pretty useful information! If you'd like some tips on that from a previous post click this link!
If you think you need industrial power supply repairs check first to see if your equipment is still under warranty. If so, contact the OEM about repairs. If it is out of warranty, hopefully you have a go-to repair center.
If not, contact an independent industrial electronic repair center to find out if they are a good fit for your company and your particular repair needs. They should offer free evaluations for your damaged power supplies and a free quote for repairs (no bench fees!). They should also provide repair reports if requested and a good warranty of at least one year that covers both parts and labor.
About the Author: ACS Industrial Services is an independent industrial electronic repair center providing power supply repairs for all types and manufacturers, circuit board repairs, repairs for drives, servo motors, CNC equipment, encoders, monitors and touchscreens, PLCs, HMIs, test equipment, Kingshill kn520 power supply repairs, Kingshill kn158 repairs, and much more. RUSH SERVICE is available on request and Two Year Warranties cover most repairs. The very helpful customer service team is available live to answer your questions and help you solve your toughest industrial electronic repair problems. You can reach them by calling 800-605-6419 or going to www.acsindustrial.com.