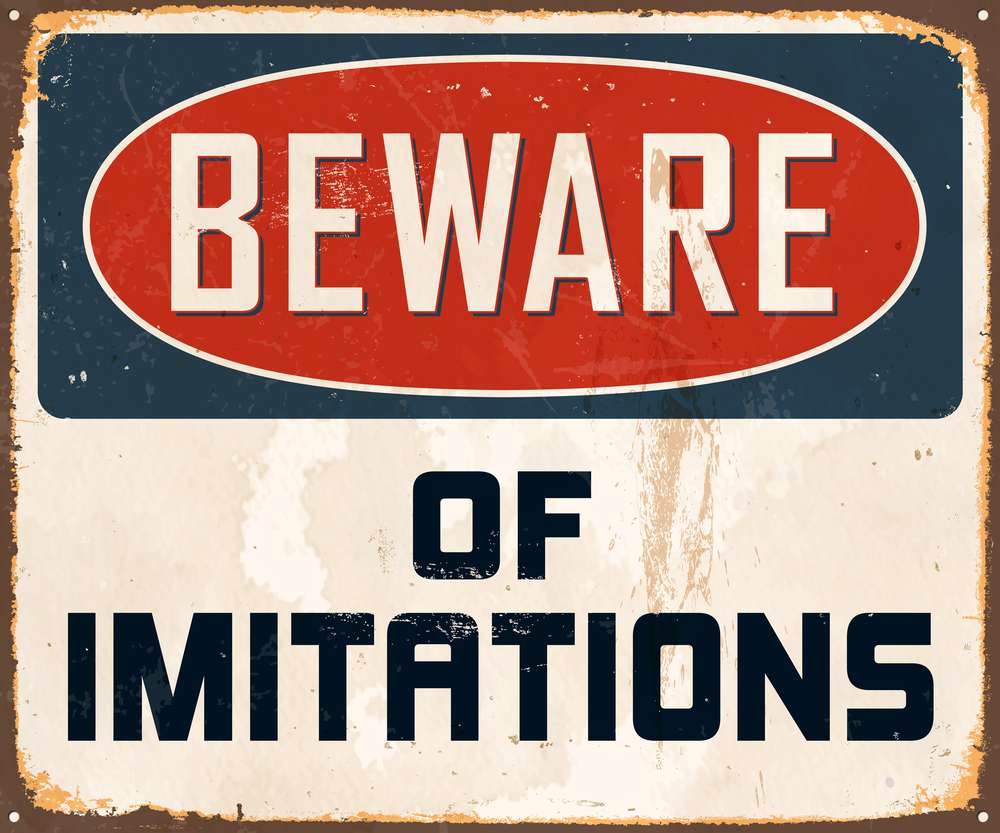 The industrial electronics industry is booming, both domestically and globally. As our society grows and becomes more technologically savvy, so does our need to purchase more industrial electronics to power our manufacturing efforts. Did you know that counterfeit electronic components are a multi-billion dollar industry on the Black Market? Keep reading to learn how ACS Industrial Services actively avoids using counterfeit components in our repairs to protect our clients' industrial electronic devices. 
What is a Counterfeit Electronic Component?
Before we get into how to spot a counterfeit electronic component, it's important to understand what it is first. A counterfeit electronic component is an unauthorized copy, substitute, modified, or imitation. In order to be a counterfeit component, the producer has to knowingly misrepresent the component as legitimate from an authorized manufacturer. Electronic components can also be classified as counterfeits when they are altered to appear "new" without disclosing their prior usage. Integrated circuits (ICs) are one of the most common counterfeit electronic components.
Why Are Some Electronic Components Counterfeited?
Several factors contribute to an electronic component being counterfeited. Some examples include scarcity, limited quality control, unreliable supply chains, bargain hunting, cutting corners to reduce costs, and more. Counterfeit components can seriously compromise the capabilities of an electronic device and even the reputation of the manufacturer. If you are a business owner who is assembling a device that is using counterfeit electronic components, then you are taking a big risk when it comes to selling a product that is reliable to your customers.
How ACS Industrial Services Detects Counterfeit Electronic Components
If you are not enmeshed in the industrial electronic industry, it will be difficult to spot counterfeit electronic components. ACS Industrial Services has strict standards that prevent the use of counterfeit components in our industrial electronic repairs. One of the main ways that ACS Industrial Services prevents counterfeit components from ending up in our repairs is by working with reliable vendors. We vet all of our vendors to ensure that they are providing top-notch electronic repair components to protect our customers' industrial electronics.
Work with a Trusted Source
ACS Industrial is the fast, accurate, and affordable choice for manufacturing and commercial customers. With an undivided focus on repairs, we've built our reputation on outstanding customer service and a 'whatever-it-takes' dedication to solving the toughest electronic repair challenges for our customers.
Let the experts at ACS give you a free evaluation and repair quote.
Repairs can often save as much as 80% of the cost of buying a new piece of equipment.
Most repairs are back in your hands in 7-15 days after approval.
Our Rush Repair Service ships in just 2-5 days after approval.
We Guarantee Our Repairs With A Full Two-Year Warranty.
For a Free Evaluation, use our RMA Form link or visit our website and click on the "Contact Us" button on the upper right hand. You can also reach out to us at 800-605-6419 and speak to someone on our customer support team.