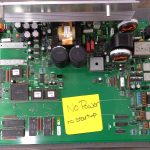 You've been asking!  These days we are frequently asked, "Do you repair medical electronics?" The answer is YES! ACS repairs many electronics for medical and laboratory devices. And, our experienced technicians have more than 20 years of experience with electronic medical and laboratory equipment repairs!
When your electronic equipment is not working, we know that you can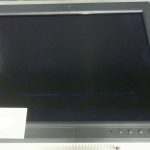 't get the job done and everyone suffers. Our turnaround time is fast with RUSH repairs taking as little as 2-5 days to complete. We are an independent third-party repair house servicing out of warranty equipment that the OEM no longer supports. Our goal is to get your malfunctioning electronic equipment back up and running Fast, Accurately, and Economically.
There are many causes of failure in your medical electronic equipment from aging components to physical damage, from power surges to water damage. Many of these failures are repairable!
Some of the manufacturers and equipment we service include, but are not limited to:
3M
Avante
Becton Dickinson
Biotronik
Boston Scientific
Cardiac Science
CASMED
Datex-Ohmeda
Defibtech
Drager
Medtronics
Mindray
Philips
Stryker
Welch Allyn
Zoll
About the Author:  ACS Industrial is an independent electronic repair center providing repair services for medical, laboratory, industrial and commercial electronics for most all types of equipment and most all manufacturers including circuit board repairs, monitor repairs, touchscreen repairs, teach pendant repairs, control repairs, repairs for servo drives repairs, AC/DC drives, VFD drives, servo motors, encoders, PLCs, test equipment, and much more. Our customer service team is available to answer your questions and help solve your most difficult electronic repair concerns. Legacy equipment can usually be repaired! RUSH Service is available.
We answer LIVE during regular business hours to get your questions answered FAST. You can reach ACS' helpful and knowledgeable service team by calling 800-605-6419.