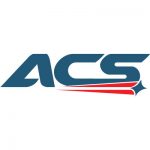 Every day that we wake up, we are thankful to do so! And we are thankful to continue to be of service to our customers! All of us must adjust to practically an entirely new playing field, every day, due to the novel coronavirus COVID-19 and the responses required.
The safety of our employees, our customers, our vendors and supply chain are our top priority as this virus unfolds globally. Additionally, the economic impact of this will likely be immense and felt everywhere. Our customers are still relying on us to get their industrial electronics repaired and back to them quickly, and we take this very seriously.
ACS is still operating and providing repairs, including RUSH repairs. All ACS administrative and customer service team members will continue to provide you the same customer-centric service seamlessly.  Our stock of components for your repairs is still in great shape and we are still receiving shipments of new components.  All of our employees, from shipping and receiving to technicians, are following CDC hygiene recommendations including social distancing and telecommuting wherever possible.
As always, we communicate with our customers. We will let you know if there may be a delay in your repairs or a change in our operations. If you have any questions or concerns please contact ACS at 800-605-6419 or email us at custserve@acsindustrial.com . If you need repairs use this link.
We are grateful for your business and we wish everyone safety and good health.
ACS Industrial Services