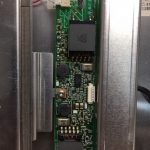 Medical monitors don't last forever! Very frustrating! But, the good news is that most monitors, like this Philips medical monitor, are repairable! And, best of all, they are usually cost effective to repair! In a recent example, with many Philips  monitors to repair, our clinical asset manager customer needed help fast!
The problem?
"There is no power coming out of this board to the backlight. We switched this board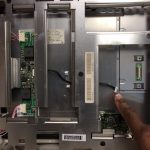 out with a working board and the backlight worked." That was the helpful problem description provided by our customer. The item pictured is a Philips circuit board p/n M8079-66401 out of a Philips medical monitor.
The fix?
After careful evaluation, disassembly and cleaning, this unit required repair of broken solder traces, repair of the burned spots on the PCB, and replacement of numerous damaged or aged components including mosfets, fuses, and opamp ICs.
The result?
A working Philips monitor and a happy customer! What our customer had to say:
"Congrats Guys and thank you; my first board repaired by your company works! I will get the PO for the others and spread the news. Thanks again." – Lee J.
We are absolutely delighted to help our customer get their medical monitors back in the hospital where they belong! Working and in good order!  We are especially pleased to know we can be of service in some small way to the hero health care workers who are on the frontlines helping critically ill people every day.  Having good, functional, and reliable electronic monitors is one less thing to worry about!
About the Author:  ACS Industrial is an independent electronic repair center providing repair services for medical, laboratory, industrial and commercial electronics for most all types of equipment and most all manufacturers including circuit board repairs, monitor repairs, medical monitor repairs, touchscreen repairs, teach pendant repairs, control repairs, repairs for servo drives repairs, AC/DC drives, VFD drives, servo motors, encoders, PLCs, test equipment, and much more. Our customer service team is available to answer your questions and help solve your most difficult electronic repair concerns. Legacy equipment can usually be repaired! RUSH Service is available.  We answer LIVE during regular business hours to get your questions answered FAST. You can reach ACS' helpful and knowledgeable service team by calling 800-605-6419.