Barcode readers aren't just for grocery stores and big box retailers, they can play an integral role in different industrial and production facilities for tracking and tracing items from production right up to distribution.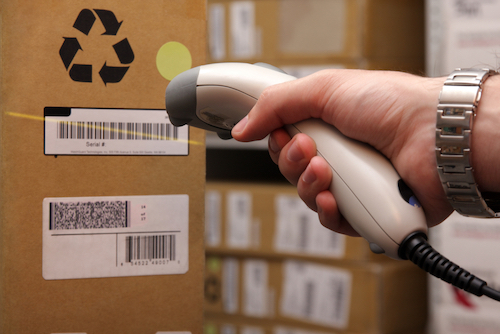 Available in different sizes – from fixed industrial scanners to handheld scanners – these tools are not only designed for heavy use, many of them are built to withstand harsh environments and extreme temperatures. They are also built to keep out debris and dirt and designed so they can be used for hours straight without causing hand and arm fatigue.
Purchasing the right barcode scanner depends mostly on how you'll be using it, and where. There are several quality companies that have been making these scanners for decades, and the equipment they produce is durable and dependable.
Besides the scanner itself, there are other accessories to consider like a printer to create barcodes or replacement labels, charging stations, and docking stations to download information into a desktop, laptop, mobile phone, tablet.
Why Isn't the Barcode Scanner Working?
Despite their durability and design for the workplace, barcode scanners can malfunction or stop working. Being able to identify the reasons why your scanner is no longer working how it should can help you determine if it's time for repair services.
One of the simple reasons behind barcoder malfunctions is the actual screen – they're easily smudged by dirt, grease, and debris. This problem is easily solved by cleaning with a non-abrasive cloth and a light application of cleaning fluid.
If cleaning the screen doesn't work, it could signal that there are breaks or deep scratches that are disrupting the laser used to read the barcode labels. If this is the case, repair services are most likely the answer.
When they're used for industrial and factory operations, barcode scanners can suffer a great deal of physical harm – whether they've been repeatedly dropped or misused. In these cases internal parts – like the lasers and accompanying reflectors that perform the actual scanning – can be damaged beyond repair and need to be replaced.
Besides internal mechanisms, barcode scanners contain wires and circuit boards that can break, crack, and erode over time if the scanner's casing has been cracked or completely broken.
When one or several of these factors occur, your barcode scanners will need service or repair. These options are usually less expensive than replacement and help save you money and help eliminate downtime.
Our Repair Services Can Help
For more than two decades, ACS has provided barcode repairs for our clients. As one of our core areas of service, we have deep knowledge of how to repair them. Our access to parts and materials means quick turnaround at affordable prices.
We're familiar with most of the brands on the market and among those we can service and repair include those listed below.
ACS Industrial offers free evaluation and a repair quote so you experience minimal downtime. When your bring your monitor to us you can expect:
To save up to 80% of the cost to buy a new one
Your scanner will be back in your hands in 5-15 days.
With our Rush Repair option you can have your equipment back in just 2-5 days.
A guarantee on our repairs with a full two-year warranty .
For a Free Evaluation, use our RMA Form link or visit our website and click on the "Contact Us" button on the upper right hand. You can also reach out to us at 800-605-6419 and speak to someone on our customer support team.