Monitors have quickly become the industry standard – no matter where or how they are being used. Durable and dependable, their simplistic design results in a small footprint, saving valuable space on desks and workstations.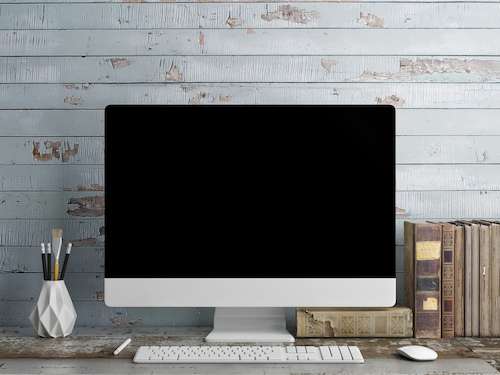 There are plenty of monitor benefits and features to choose from, including high resolution, portable, and basic models. Each of them is competitively priced, and the company provides deep resources and information for each model.
Computer monitors can be affected by the work place environment – constant use, low quality air circulation, vibration, and other factors can cause performance problems that might indicate the monitor isn't performing the way it should.
Signs Your Monitor Needs Repair
Computer monitors have come a long way since their first inception, and as laptops and tablets continue to be the industry norm, an extra monitor can function as a vital piece of equipment.
Here are a few reasons why it could be time for monitor repair:
Blank Screen – a blank screen is obviously a major problem with your monitor. The first step is to unplug and plug in the monitor – as basic as this seems it can help correct the problem. If you're using a power strip, make sure it's turned on and working properly. Don't forget to test the outlet the screen is plugged into. However, if this quick fix doesn't work, there may be an internal problem with the screen's power source or a frayed video cable.
Graphic Problem – a flickering screen or problems with graphics and images properly displaying are another indicator that you may need to get your monitor fixed. This could also indicate that your graphics card has been damaged or that specific drivers have not been uploaded, or were installed and then did not work.
VGA Input – if you're using a VGA (video graphics array) cable to connect your device to a monitor, there could be damage to the monitor's port. The connections may have been damaged by continued use or users forcing the cable's connectors into the port.
Broken Buttons – The buttons on most monitors can be used to regulate screen brightness, horizontal and vertical image display, and a variety of other functions. Buttons can fail to connect with the proper internal contacts due to use or debris.
Our Repair Services Can Help
For more than two decades, ACS has provided monitor repairs for our clients. As one of our core areas of service, we have deep knowledge of how to repair monitors. Our access to parts and materials means quick turnaround at affordable prices – in most cases the cost is less than purchasing a new monitor.
We're familiar with most of the brands on the market and among those we can service and repair include those listed below.ELO
Allen Bradley
Sanyo Denki
PanelMate LCD Monitors
Touchscreen Monitors
You can see a complete line of the brands we work with here.
ACS Industrial offers free evaluation and a repair quote so you experience minimal downtime. When your bring your monitor to us you can expect:
To save up to 80% of the cost to buy a new one
Your monitor will be back in your hands in 5-15 days.
With our Rush Repair option you can have your equipment back in just 2-5 days.
A guarantee on our repairs with a full two-year warranty .
For a Free Evaluation, use our RMA Form link or visit our website and click on the "Contact Us" button on the upper right hand. You can also reach out to us at 800-605-6419 and speak to someone on our customer support team.