Computer Numerical Control (CNC) machines have been in use for more than 50 years. In the beginning they were controlled by punched tape, a forerunner of electronic computer coding. This method was quickly outdated, and users turned to analog methods, quickly followed by digital coding – which was much easier to use and extremely accurate.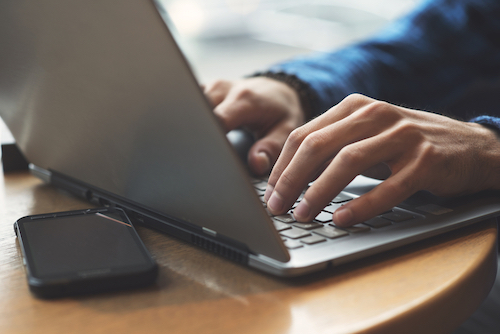 The term "CNC machine" can be applied to a variety of tools, all of which use different parts to accomplish their mission: turning a piece of raw material into a finished product. The code tells the CNC machine how to move, which pieces to cut away, and which pieces to keep. The finished product is precisely designed.
Some of the different CNC machines commonly used in today's manufacturing and industrial fields include:
Mills
Lathes
Plasma Cutters
Electric Discharge Machining
Electron Beam Machining
Multi-Spindle Machines
Wire EDMs
Sinker EDMs
Water Jet Cutters
Punch Presses
Each of these machines are used for specific purposes and industries, and can be used with a wide variety of raw materials. These materials can range from aluminum to copper and titanium to wood and fiberglass.
No matter the material, every CNC machine requires human and computer interaction to achieve its purpose. Each of these operating systems relies on the CNC machinery to produce a finished product that matches exact specifications. Like any tool or machine, specific parts and operating habits can require CNC repair.
Components That Require CNC Repair
CNC machines are not perfect, and in many operations they are workhorses that receive hours of operating time. In addition, they can be used by employees with different levels of experience and skills, resulting in breakage or poor performance. Of course, internal and external factors also play a role.
Maintenance Issues
CNC machines need to be properly maintained – dirt and grime buildup can cause problems with the cutting process. When these precision instruments are misguided due to debris, finished pieces may not be properly sized. In addition to dirt, CNC machines can malfunction due to improper lubrication.
Tool Breakdowns
Depending on maintenance and usage, the actual tool could be worn down or improperly maintained – when this happens precision could decline rapidly, along with damage done to the material being cut. In the event that the tool isn't properly lubricated, it could be moving too slow, resulting in burn marks on the material.
Motor
The motor driving a CNC machine may need to be repaired due to increased usage without proper maintenance. The brushes of the motor could be damaged or worn – in many cases they can bend due to prolonged use.
Monitors and Relay Boards
If a monitor fails to activate, or the relay board's operating light fails to work, there could be internal problems that require attention. Many times, it can be traced to faulty solder points or burned out wires.
Hydraulic Pump
If your CNC machine is equipped with a hydraulic pump, problems with the adjustment valve can cause breakage. Faulty wiring, worn parts, and even malfunctioning terminals can all be the causes that lead to your CNC machine not working.
ACS Industrial's Techs Are Ready to Help!
When your CNC machine stops working, you're looking at lost time and lost income. ACS has more than two decades' worth of experience with CNC machine repairs, and we guarantee our repairs with a full two-year warranty.
In addition we offer free evaluation and a repair quote so you experience minimal downtime. When your bring your industrial touch screen monitor in for service you can expect:
To save up to 80% of the cost to buy a new one
Your monitor will be back in your hands in 5-15 days.
With our Rush Repair option you can have your equipment back in just 2-5 days.
A guarantee on our repairs with a full two-year warranty .
For a Free Evaluation, use our RMA Form link or visit our website and click on the "Contact Us" button on the upper right hand. You can also reach out to us at 800-605-6419 and speak to someone on our customer support team.