Tectrol, a Canadian company, was founded in 1968 and designed and manufactured standard and custom-designed power solutions for more than 40 years. The company was known for its dedication to research and development, along with high standards when it concerned quality and craftsmanship.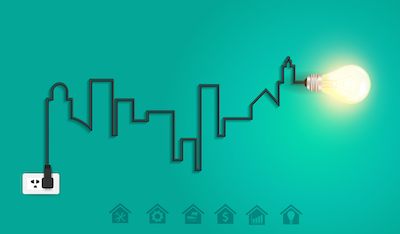 At one time Tectrol had field proven more than 1,500 designs and continued to dedicate itself and its personnel to research and develop even more technologies – their goal was to remain at the top of the power supply industry. Their products were known for offering the highest power densities and efficiencies on the market.
Tectrol's designs ranged from 30 watt switchers all the way to high-density front ends for datacom applications that could range up to 30 kilowatts. Besides boasting a wide inventory of power supplies and related components, Tectrol was also dedicated to its manufacturing side.
The company's approach utilized the highest level of manufacturing equipment, supported by proven processes. These included:
Automated Component Placement (SMT & Through-Hole) – combining SMT and thru-hole insertion in multi-layer boards enables design maximization of circuit density, reliability and cost effectiveness.
Stringent Process Controls – in-circuit testing, Automated/integrated functional testing, 100% input power cycled burn-in, ongoing reliability testing (ORT) and demonstrated life testing programs.
MRP & Supplier Collaboration – creates a proactive supply chain for quick response to customer needs.
CPK Indices – measured processes and testing ensure products function within specifications.
In 2015, Tectrol was acquired by CUI Global, which also bought all of the company's existing and usable inventory. In addition, Tectrol's manufacturing capabilities were used to manufacture CUI Global's Novum and Solus Technologies.
Tectrol Power Supply Repairs
Tectrol's products continue to remain working in the field, thanks mostly to the company's dedication to research, development, and manufacturing. Although it was taken over in 2015, there was still plenty of inventory sold that carried the Tectrol name.
When your operation utilizes Tectrol Power Supply products, there's a good chance that they might be in need of service or repair, regardless if they are board mounted, chassis mounted, or DIN rail. In most cases, thanks to the durability and dependability of Tectrol's products, they can be easily maintained and serviced.
At ACS, we're familiar with Tectrol Power Supplies, and our laboratories and shops are equipped with the latest test and repair equipment. We've serviced a wide variety of these power supplies, including:
Tectrol TC99S-1015 System Power Supply
Tectrol Power Supply 48V 1200W 2000W TC91S-1455
Tectrol T065/17-0974 Power Supply
In addition, our techs are familiar with this line of power supplies, which means we can evaluate your Tectrol product, provide you with an accurate quote, and fix your unit. In the event that your Tectrol Power Supply is no longer operational, our team will do its best to find a replacement.
For a Free Evaluation, use our RMA Form link or visit our website and click on the "Contact Us" button on the upper right hand. You can also reach out to us at 800-605-6419 and speak to someone on our customer support team.