A manufacturing center can be a large, sprawling structure that contains one of the most important pieces of your business. Keeping up with this operation can be difficult, and while you and your crew work to maintain a steady flow, problems can and will pop up.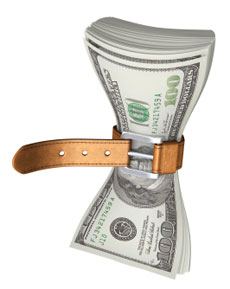 When this happens, the clock begins ticking and your downtime results in increased bottlenecks, loss of efficiency, unproductive employees, and, most importantly, loss of profit. If the problem is serious enough, the entire operation could go into full shutdown.
You can take a variety of steps that will keep downtime at a minimum. Remember that a complex system will constantly need to be maintained and monitored – creating a routine maintenance process helps reduce this risk.
Employees
Even automated and computerized machines need to be operated and maintained by the human element. Your employees should be trained on how to use every component of the manufacturing process – and continual training or offering courses will keep them educated and prepared to handle emergencies. They should also be encouraged to take ownership of their machines – this responsibility helps improve longevity.
Training to reduce human error and downtime is one thing, but employees need to work in a safe environment. Making sure they are able to operate their machinery safely prevents injuries that can be costly to your staff – and also impact the output of your business.
Maintenance
Most of the machinery in your building comes with maintenance schedules. The guidelines and directions in these publications shouldn't be ignored. They've been written and tested by the company, so when you adhere to them, you're taking preventative measures.
Routine maintenance and cleaning are essential to keeping machines working properly. Contamination in the form of dust, dirt, moisture and corrosive liquids can trigger a multitude of failures. Simple everyday cleaning can be as important as anything else to prevent downtime.
It can be easy to fall into the trap of taking shortcuts or having workarounds become the operating standard. Addressing this issue shouldn't be done in a negative manner. Instead, review the operating instructions as a team so everyone can perform maintenance correctly and accurately.
Appoint one of your team to chronicle every maintenance step that's been taken. This can come in handy if your machine ceases to work and you apply for a warrant reimbursement. One of the first documents the provider usually wants to see is your maintenance logs.
Lifespan of Your Equipment
Machines don't work forever – over time they can begin to malfunction. Smaller parts that you can't even see can wear down, and when enough of them start to falter, it can add up to serious complications. Identifying small issues now can prevent them from growing into expensive disasters.
Purchasing new equipment is expensive and it can come at the wrong time. Review your budget and if you don't have adequate funds for major investments, it's time to start. This measure will lessen the impact to your profits and costs when it comes time to make this decision.
Contact ACS
If your machinery breaks down or is starting to show signs of failing, ACS Industrial can help. We've been in business for more than two decades, and our team of experts have years of experience and the proper resources to get yours fixed.
Let the experts at ACS give you a free evaluation and repair quote.
Repair usually saves up to 80% the cost of buying a new piece of equipment.
Most repairs are back in your hands in 7-15 days after approval.
Our Rush Repair Service ships in just 2-5 days after approval.
We Guarantee Our Repairs With A Full Two-Year Warranty .
For a Free Evaluation, use our RMA Form link or visit our website and click on the "Contact Us" button on the upper right hand. You can also reach out to us at 800-605-6419 and speak to someone on our customer support team.