As an owner or operator of a manufacturing or industrial operation, much of the equipment you own contains electronics. Whether they're screens, motherboards, or internal drives, they all eventually wear down or break.
When this happens there are two general choices you can make: recycle them or have them repaired. Each choice can bring a variety of benefits that require some consideration and advance planning.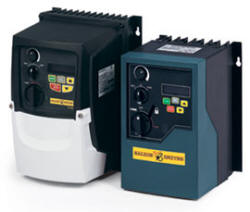 Recycle
If you decide to recycle electronic equipment, you're doing more than clearing space for a new machine that can benefit your operation. Electronic waste continues to mount and landfills are beginning to run out of space.
ACS Industrial's operation has been focused on recycling for years, and we make a concentrated effort to "keep it green" whenever possible. The environment needs all the help it can get, and we're proud to join in the effort.
The recycle route is also good for your brand and reputation. People – clients, partners, and vendors – like to work with companies that have recycling programs. Showing everyone that your operation is green can bring in additional customers and add to your bottom line.
If you decide to recycle, there are plenty of services who will work with you, and in some cases pick up your used electronic equipment. Just remember to erase any data or sensitive information from hard drives and similar storage devices before they're picked up.
There are several elements and metals that cannot be picked up for recycling because of the materials they contain or because they are not on the general approved list. A few of these non-recyclable materials include:
Kitchen equipment: Toasters, coffee makers, microwave ovens
Laboratory equipment: Hot plates, microscopes, calorimeters
Cathode ray tubes (CRTs): Computer monitors, televisions
Other electronics: Printers, scanners, laptops, keyboards, copiers, telephones, lamps, clocks, flashlights, circuit boards, camcorders, fax machines, cell phones, hair dryers, irons and blenders.
In many cases, your local landfill will have designated areas for these types of materials and equipment so you can drop them off so they can be properly disposed of.
Repair
Machinery has a limited lifetime, and even though you are consistent with your maintenance process, parts will still wear down. While some of them can be replaced, electronics are a different story.
Industrial equipment is built to withstand heavy use and changes in temperature – along with keeping out dust, grime, and other contaminants. They're also capable of handling heavy vibrations and hold up through extended run times.
However, when an electronic component starts to falter, repairing it can be an option. Depending on the warranty of the equipment, along with your operating budget and schedule, repairing the broken piece is a viable option.
Trying to fix it yourself can be time consuming, and you may not have the resources or expertise to get the job done right. Professional repair services handled by experts ensure the problem will be solved, and extend the life of your equipment.
ACS Industrial has a team that can locate the problem, offer a quote, and then get to work. We've worked for more than two decades in the repair field, and we carry a large inventory to speed up the repair process.
Let the specialists at ACS give you a free evaluation and repair quote.
Repair usually saves up to 80% the cost of buying a new piece of equipment.
Most repairs are back in your hands in 7-15 days after approval.
Our Rush Repair Service ships in just 2-5 days after approval.
We Guarantee Our Repairs With A Full Two-Year Warranty .
For a Free Evaluation, use our RMA Form link or visit our website and click on the "Contact Us" button on the upper right hand. You can also reach out to us at 800-605-6419 and speak to someone on our customer support team.