Can legacy controllers be repaired? Is it worth the cost? The answer to these questions are, in most cases, YES!
Here's a perfect example of a recent successful repair of a "legacy" control – ABB control p/n PM554-RP-AC repairs. This relatively simple control repair means that our marine management customer now has a fully functional controller back in service!
What went wrong inside this ABB control?
The control would not show that power was available and would not operate. Our customer confirmed that the power supply had power available so the problem was identified as the control.
Even quality equipment like this ABB control develop problems over time from aged components, especially in a harsh marine environment. The capacitors were bad, as is often the case. Also needing replacement were the voltage regulator, and a PWM IC. Trace repairs and a good cleaning, followed by testing and this ABB control was ready to go back to work!
What's inside a control? Take a peek inside!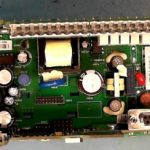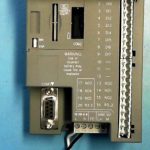 It's working again!
Repairs make good sense.
This ABB and many other legacy controls can be repaired.  Repairing your electronics makes good sense!  Good for your budget, good for your schedule, and good for the earth – less e-waste is always a good thing!
Do you have questions or concerns about your controls, PLCs or automation equipment, or do you think it may need service? If it's still under warranty, contact your OEM. If it is out of warranty, contact an independent industrial electronic repair center. They should offer free evaluations for your automation components and, if needed, a free quote for repairs. They should also provide repair reports and a good warranty that covers both parts and labor.
About the Author: ACS Industrial is an independent industrial electronic repair center providing repair services for automation equipment of most types and most all manufacturers including Fanuc repairs, Nachi repairs, Kawasaki automation repairs, ABB repairs, Yaskawa repairs, Sick repairs, Kuka repairs, Comau repairs, and Motoman repairs , as well as servo drive repairs, VFD drive repairs, teach pendant repairs, HMI and Operator Control repairs, servo motors, encoders, printed circuit board repairs, monitors and touchscreens, PLCs, test equipment, and much more. Our customer service team is available to answer your questions and help solve your industrial electronic repair concerns. Legacy equipment can be repaired! RUSH Service is available. Two Year Warranties on both parts and labor! You can reach them by calling 800-605-6419