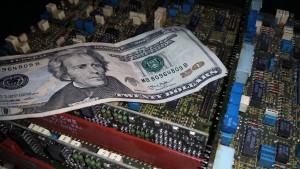 Your production line went down due to electronic equipment failure and now you have to decide fast – replace or repair? Every minute down is killing your bottom line. When to hold and when to fold can be a gut decision (and often is) but there are some hard facts to be considered when making this critical decision.
The Hard Facts – To Replace or Repair Damaged Electronics:
Time – Time = Money: repair time vs replacement time. Surprisingly it is often faster to repair than to replace. This is especially true if your equipment is obsolete or "legacy" requiring a deep dive into ebay or the web to find a good replacement. Repairs usually save both time and money. Having a reliable and consistent source for electronic repairs is helpful for making this decision. Since every minute down is costing you, "time" will frequently trump "cost" in your final decision. Some industrial electronic repair service companies offer rush service. And if your equipment is not too exotic rush repairs can sometimes be completed in as little as 24 hours.
Cost – repair cost vs replacement cost. Cost may not be MORE important than time in this decision but it is close. The cost to repair is almost always less than the cost of replacement and can save you sometimes up to 80% the cost of buying new equipment.
Age – repair the new/nearly new and replace the old is the generally accepted rule. Is this true? Well, sometimes, but not always. Sometimes equipment is just unreplaceable. And once again, the time taken to locate a replacement can be more costly than the repair. Or maybe replacement is just not in your budget for this year. Get repairs!
Safety – a safe plant is a productive plant. If your equipment is unsafe and repairs will not improve the safety or productivity then seriously consider this a wakeup call for getting new equipment. Call your manufacturer rep asap.
The Long View – What's ahead in your masterplan? Will you be upgrading all or most of your equipment soon? Like everything these days, industrial electronic equipment becomes obsolete faster and faster. If you will be upgrading your automation system, machine center, or other systems very soon this may be the time to consider a new piece of equipment if it will enhance your efficiency and productivity and still fit in the budget. Replace or repair? Call the rep!
Preventing Emergency Shutdowns
No rest for the weary – your electronic equipment is virtually always on. It may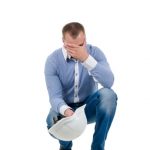 be designed for "industrial use" but it's still sensitive equipment. Your electronics will be affected by environmental conditions (especially humidity/moisture), excess vibration, electrostatic discharge, contamination (dirt, oil, metal particles, etc.), surges, and more. These external factors should all be addressed and mitigated as much as possible. More on that here in an earlier article on preventing unplanned downtime.
Having a consistent periodic maintenance plan, knowing the maintenance and warranty history of each piece of your equipment, and providing solid employee training are all important parts of preventing problems, saving money and protecting your bottom line.
About the Author: ACS Industrial Services is an independent industrial electronic repair center providing repairs for all types of industrial electronic equipment and most all manufacturers including power supply repairs, circuit board repairs, drives, servo motors, CNC equipment, encoders, monitors and touchscreens, test equipment, and much more. Rush Service is available and Two Year Warranties cover most repairs. Our helpful customer service team members are available to answer your questions and help solve your industrial electronic repair problems. You can reach them by calling 800-605-6419 or going to www.acsindustrial.com.