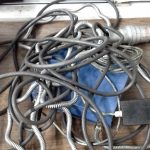 It's a good thing we have always liked playing in the dirt! Because this guy (and a few more just like it) were so dirty when they arrived on our dock we had to degrease and clean them just to identify the components.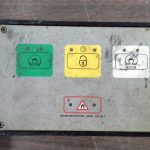 But we get it. We know our customers work in some pretty grimy situations. Degreasing and cleaning each repair is part of our standard service. Every. Single. Day. Every. Repair. As simple as that.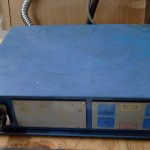 Cleaning is an important part of the repair process. After cleaning and testing, this particular Dynamag control assembly p/n ST202 needed 7 new surface mount capacitors, new thyristor modules, trace repairs and, obviously, some tidying up! It's back in perfect working order in a U.S. machine shop. It's a lot prettier now too.
If your equipment looks like this, or way worse, don't worry. It's normal and we can handle it. Need help with your dirty repairs? We are all in! #dirtyjobsareok
About the Author: ACS Industrial is an independent industrial electronic repair center providing repair services for controls of all types and most all manufacturers as well as servo drive repairs, AC/DC drives, VFD drives, servo motors, encoders, printed circuit board repairs, monitors and touchscreens, PLCs, test equipment, and much more. Our customer service team is available to answer your questions and help solve your industrial electronic repair concerns. Legacy equipment can be repaired! RUSH Service is available. You can reach them by calling 800-605-6419