A recent study found that the average American household owns around 11 electronic devices. In our consumer-driven society, many of these devices are swapped out each year for newer models. It's important to remember to properly recycle the electronic devices you no longer use or want to help protect your community. Here are a few ways that improper electronic recycling can affect you and your community.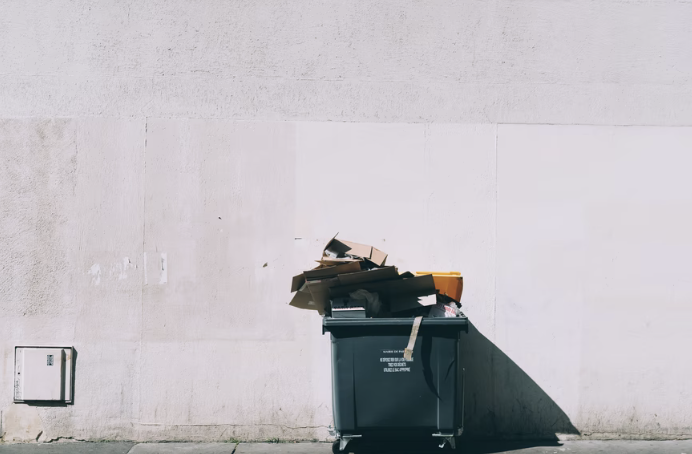 Local Pollution
Throwing away your electronic devices rather than recycling them can lead to the devices ending up at a landfill. Many devices can take thousands of years to decompose. So as those electronics sit there in the landfill, harmful toxins like mercury and lead can seep into the ground. This can affect the soil composition around the landfill, which can eventually trickle into community rivers, ponds and other groundwater areas. This can pose multiple and serious health risks to future generations, including cancer and reproductive issues.
Ocean Pollution
If your organization's disposed electronic devices are not ending up at the landfill, then chances are they are being dumped into the ocean. A remarkable several tons of garbage ends up in the ocean each year, some of which can include electronics that are not biodegradable. This can lead to disrupting the ocean ecosystem as a whole.
Why Recycle Your Electronics
Now that you've read about some of the environmental reasons to recycle your industrial electronics, here are several others:
It's the law. Many states have made improper electronic disposal illegal. Check your local laws to see if improperly disposing electronics could affect you legally.
Cybersecurity. When you recycle your electronics properly, then the data on those devices can be safely destroyed. You don't want your company or personal data to get in the hands of the wrong individuals.
Discounts. Some companies will allow you to trade in an old device (to be properly recycled) in exchange for a discount on an upgraded device.
If you are not ready to properly recycle your industrial electronic devices, then consider repairing them instead! Trying to repair your devices on your own can be time consuming, and you may not have the resources or expertise to get the job done right. Professional repair services handled by experts ensure the problem will be solved, and extend the life of your equipment. ACS Industrial has a team that can locate the problem, offer a quote, and then get to work. We've worked for more than two decades in the repair field, and we carry a large inventory to speed up the repair process.
Let the specialists at ACS give you a free evaluation and repair quote.
Repair usually saves up to 80% the cost of buying a new piece of equipment.
Most repairs are back in your hands in 7-15 days after approval.
Our Rush Repair Service ships in just 2-5 days after approval.
We Guarantee Our Repairs With A Full Two-Year Warranty .
For a Free Evaluation, use our RMA Form link or visit our website and click on the "Contact Us" button on the upper right hand. You can also reach out to us at 800-605-6419 and speak to someone on our customer support team.