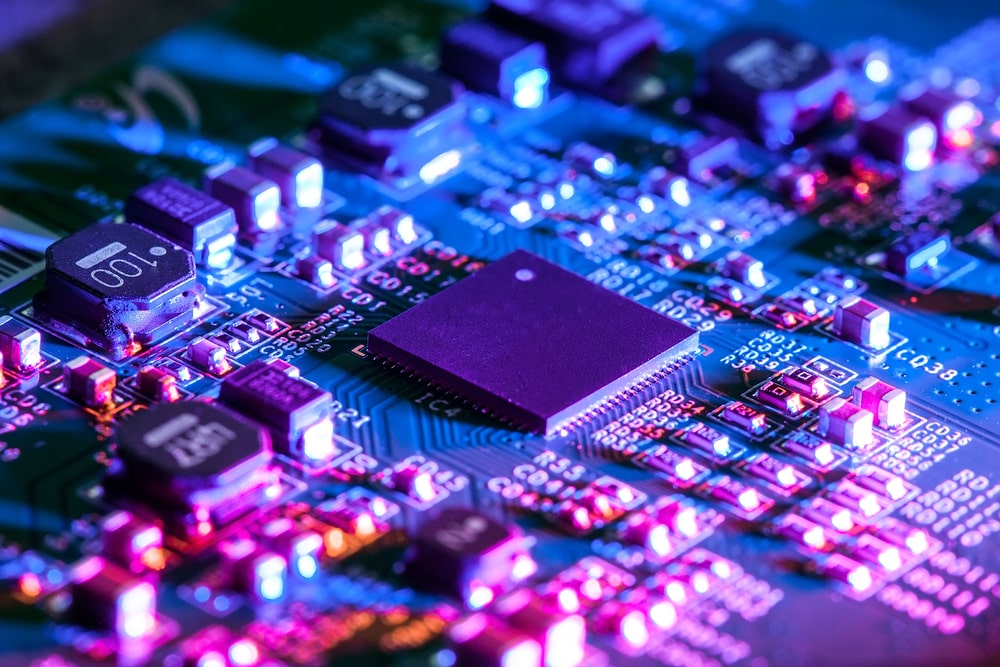 A circuit board is the heart of every electronic device, powering its functions and ensuring smooth operation. However, like all components, circuit boards are not immune to challenges. One of the common issues is the occurrence of burned spots on a circuit board, which can affect your device's performance. When these issues arise, it's crucial to contact a professional repair service. In this blog, we'll discuss how ACS Industrial Services can help you mitigate such disasters and restore your electronics to their optimum functioning.
Common Circuit Board Problems
Circuit board issues are not the same. Various problems can affect a circuit board in different ways, leading to a range of outcomes, from short circuits to spotty operation, complete failure, and more. Here are some of the common circuit board problems:
Burned spots on the circuit board
Overheating
Moisture and corrosion
Electric overload
Issues related to soldering
Leakage of chemical fluids
Component failure
Physical damage
Each of these problems originates from different sources and leads to unique disruptions that maintenance and repair professionals need to accurately identify during their inspections and repairs of circuit boards. It is crucial to carry out thorough troubleshooting to address the correct components.
How ACS Can Save You from Circuit Board Catastrophe with Professional Repair
Fast, Accurate, and Affordable Services
ACS Industrial Services is a trusted choice for manufacturing and commercial customers. We deliver fast, accurate, and affordable solutions without compromising quality. We use modern testing, repair, and tracking systems.
Our 'whatever-it-takes' approach, coupled with outstanding customer service, helps us solve your toughest electronic repair challenges swiftly and effectively. We understand your urgency. ACS provides a rapid turnaround time. Most repairs are back in your hands within 7-15 days, with our Rush Repair Service ensuring shipping in just 2-5 days.
Experienced Provider with a Specialized Focus
Before you replace your circuit board, you might consider sending it to ACS for a free evaluation and repair quote. With over 20 years of experience, ACS is a leading provider of industrial circuit board repair services. We specialize in repairing both single and double-sided circuit boards across various makes and models, providing component-level repairs and comprehensive testing for optimal results.
Protect Your Bottom Line and the Environment
Choosing to repair your electronics instead of buying new offers both financial and environmental benefits. Our repairs can save you up to 80% compared to purchasing a new one. This also helps contribute towards sustainability goals by reducing electronic waste.
Two-Year Warranty
At ACS, we stand by the quality of our services. We offer a full two-year warranty on our repairs, affirming our commitment to excellence and customer satisfaction.
Personalized Attention
Your device isn't just a job number to us. We believe in the importance of personalized attention for each client. We roll up our sleeves to get your electronics back up and running, combining gritty work with expert skills for the best outcomes.
Burned Spots on Your Circuit Board? Contact ACS Industrial Services Today
Don't let burned spots on a circuit board cause a major catastrophe. ACS Industrial Services is here to provide professional repair. Visit our website to learn more about our industrial electronics repair services and how we can help you.
Contact us for a FREE evaluation and a no-obligation quote, or give us a call at (800) 605-6419. When you choose ACS Industrial Repairs for your industrial circuit board repair needs, you can expect real people, honest work, and accurate results.