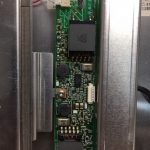 Medical monitors don't last forever! Very frustrating! But, the good news is that most monitors, like this Philips medical monitor, are repairable! And, best of all, they are usually cost effective to repair! In a recent example, with many Philips  monitors to repair, our clinical asset manager customer needed help fast!
The problem?
"There is no power coming out of this board to the backlight. We switched this board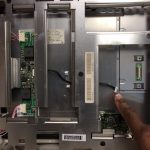 out with a working board and the backlight worked." That was the helpful problem description provided by our customer. The item pictured is a Philips circuit board p/n M8079-66401 out of a Philips medical monitor.
The fix?