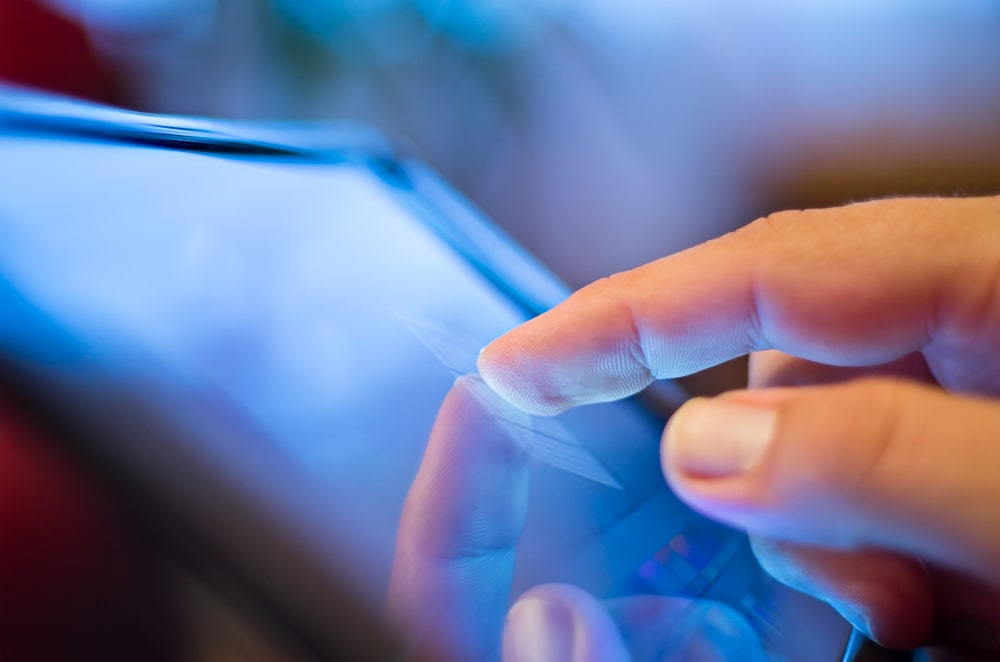 You have probably interacted with a touchscreen monitor regularly in your daily activities. You may have seen them in ATMs, vending machines, computers, and more. The keyboard is no longer the best way to interact with your electronic devices. With just a finger tap, pinch, or swipe, you can navigate the pages of your device quickly and conveniently, making modern touchscreen monitors more reliable than the keyboard and the mouse.
However, if you're not familiar with the industry, you may not know that there are different types of touchscreen monitors, and each has unique functions and benefits. But the question we seek to answer is; what are the top two types of touchscreen monitors? Learn more about the most commonly used types of touchscreen monitors from the experts at ACS Industrial Services.
What Is a Touchscreen Monitor?
A touchscreen monitor responds to the touch of a finger or a stylus and provides a faster response to act. A user should perform direct touch on the surface to enter data and send orders to the devices. Touchscreen monitors have a strong base to prevent the screen from wobbling when touched. Most touchscreen monitors have the same feel and look as mobile devices to help users understand how to interact with them.
What are the Top Two Types of Touchscreen Monitors?
5-Wire Resistive Touchscreen Monitor
The functionality of a 5-wire resistive touchscreen monitor depends on the pressure being applied to the screen. This is the most used touchscreen in industrial applications. It has a glass panel and a film screen separated by a thin metallic layer. Whenever a user touches this screen, the layers come into contact, creating an electrical flow that indicates the presence of a point of contact.
Advantages:
A Resistive touchscreen monitor can be triggered by anything, including a stylus, finger, pen, gloved hand, etc.
Requires the lowest cost to produce
Has a tactile sensation
Low power usage
Disadvantages:
The film reduces the image clarity
The outside film is prone to damage if scratched or poked by sharp objects
Has a bezel that usually attracts dust and grime
Capacitive Touchscreen Monitor
The capacitive touchscreen is the leading technology today, used in most smartphones and computers. They work by sensing the conductive properties of an object, usually the fingertip or stylus. Capacitive touchscreen monitors come in two types; projected capacitive touchscreen and surface capacitive touchscreen.
Surface Capacitive Touchscreen
This is the second most prevalent touchscreen monitor type in the market. It has a glass panel below a transparent electrode layer that is under a protective screen.
Advantages:
Offers a better image quality
The screen is more durable, and it is water, dust, and grease resistant
Disadvantages:
It can only be activated by a finger or a capacitive stylus
It is more sensitive to electromagnetic interference
Projected Capacitive Touchscreen
While it's similar to a surface capacitive touchscreen, the projected touchscreen can be operated even when the user has gloves on, making it ideal for use in many industries, such as the medical field. This touchscreen is more resistant to scratches, and it has a multi-touch function. The only disadvantages of a projected capacitive touchscreen are that it is expensive to produce and needs to form an electric circuit, so it must be configured for glove use.
Get In Touch with ACS Industrial Services
Now that you know the top two types of touchscreen monitors, reach out to ACS Industrial Services for all your industrial electronic repair services. Our team of professionals will provide you with a free evaluation and repair quote.
Use our RMA Form link or Contact Us for a free evaluation. You can also call us at 800-605-6419 to speak with a member of our customer service team.