We repair industrial and commercial touch screens regularly here at ACS. Some have had a tough life, pounded by pens or sometimes dented or even punctured by something sharper. Many displays have lost vibrancy or developed annoying lines. Others have worn-out touch areas, or the sound functions are failing to operate. Some screens may half-work after they have developed a crack or other defect in the screen, but we all know it's on borrowed time when that happens. Eventually the screen won't respond at all.
When you've reach the aggravation station, consider a repair.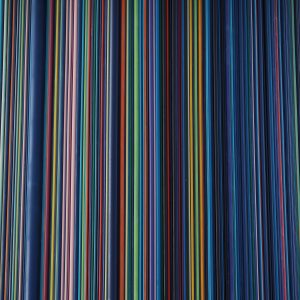 Service calls may be included in a industrial maintenance plan you already have, but if not, sending the damaged touch screen to ACS will definitely save money on the initial assessment – no bench fees! To send a part for free evaluation, use our easy ACS RMA form.
We don't recommend attempting your own repair on your industrial touch screen, regardless of what the internet is suggesting. If you do it yourself and goof, that's that. If you send it to us, the work is covered by our warranty. Six months is typical for touch units, but some warranties may be as long as our usual 2 years.
It generally doesn't take long to run down the worst problems. If you need answers in a hurry, ACS will have a finding for you fast, usually within one day.
We recently had a Crestron TPS display on our repair benches that had both a bad LCD and a bad processor. Unfortunately, even though the LCD could be sourced, the processor could not, so it was ultimately not repairable. But for most Crestron touchscreens with a power problem or other faulty components, the likelihood of success is excellent!
If your touch screen has a fatal issue, we'll look for a suitable replacement for you. We want to help you get back online, back to work, and problem-solve for simplicity.
Occasionally, we hear our customers say they would just rather go back to the good old mechanical buttons. We hear you. But we also remember that mechanical buttons broke too! A touch interface gives you a ton of flexibility and with gentle handling it will last a lot longer than most mechanical keypads.
To send your touch screen for a free evaluation and repair quote, just start with our ACS Repair Form, or send us your questions about the touch panel repair process.
So, is it "touch screen" or "touchscreen"? Miriam Webster and Oxford Dictionaries disagree