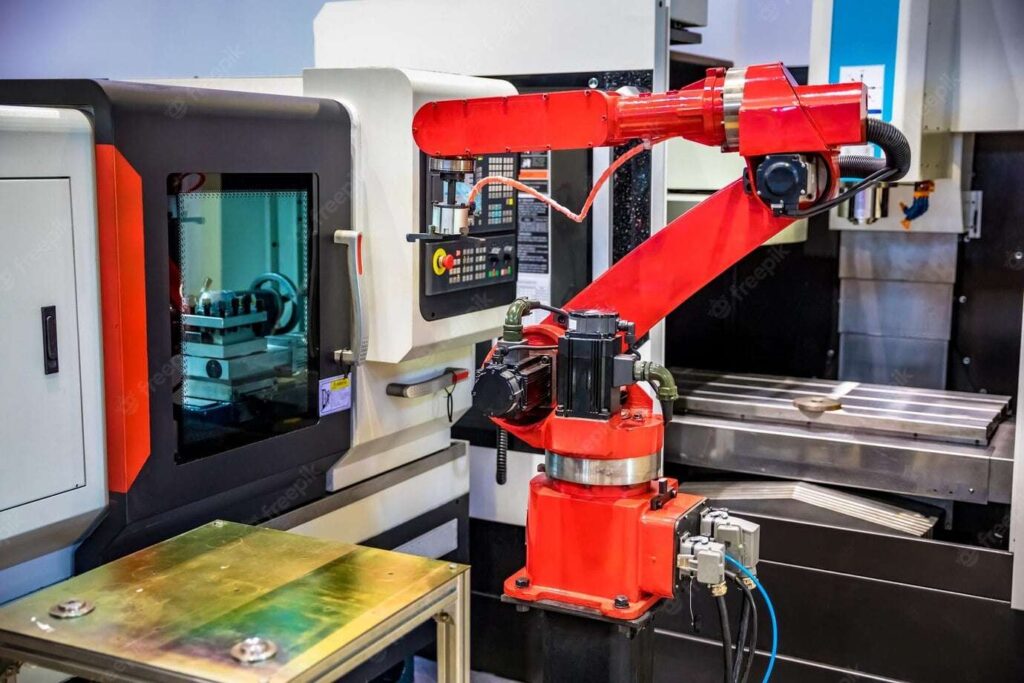 The choice of a reliable motor to use in industrial robotics highly depends on several factors. To choose an ideal motor to use in industrial applications, strategizing and serious analysis are required. Otherwise, you can end up with a dysfunctional robot. Factors like robot speed, acceleration, and torque requirements are considered when choosing a suitable motor.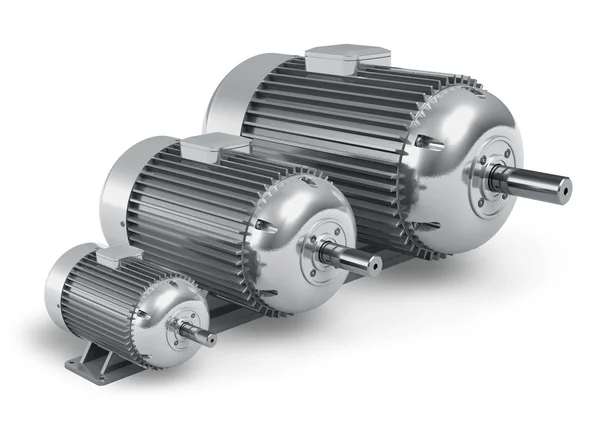 Motors commonly used in industrial robotics include:
DC Motors
Stepper Motors
Servo Motors
DC Motors
Direct current motors are typically used in battery-operated applications and are common in industrial applications. DC motors are readily available in various sizes and voltage requirements. The motors are used in robotics, which requires slower speed and mobility. DC motors are widely used in industrial applications since they can have an unlimited range of speeds, from full speed to zero, with various loads.
They also have a high torque to inertia ratio and respond fast to control signal change—most industrial robotics with high torque and low noise use DC motors. These motors have a fast response to starting, stopping, and acceleration and have high startup power. The motors are preferred owing to their more straightforward installation and maintenance. DC motors are commonly used in applications like warehouse sorting equipment, sewing machines, elevators, vacuums, and machines requiring constant power.
Stepper Motors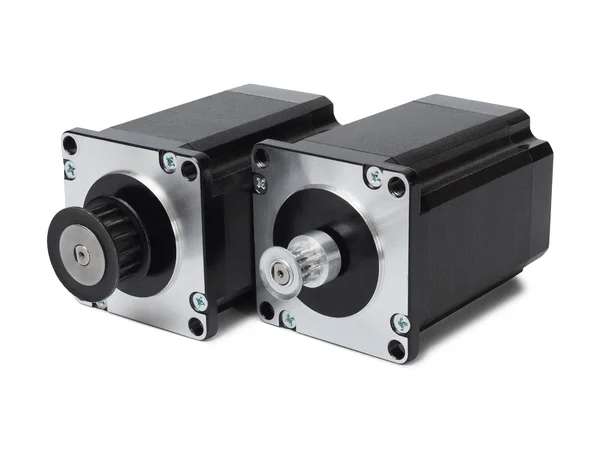 Stepper motors are commonly used in rotation-oriented applications. They are also described as brushless DC motors, which can divide complete rotations into equal steps. They operate without feedback and are controlled by pulsed command signals. The poles within a stepper motor are the reason why it positions itself accurately without feedback. Stepper motors can stop exactly at the command point without brakes. The motors have a significant duration and work well for robotic applications which require low speeds, high torque, and precision.
Most industrial applications use stepper motors due to the long-life service and also because they are cheaper and readily available. The fact that stepper motors have no contact brushes minimizes the chances of mechanical failure and is also the reason for the long lifespan characteristic. Stepper motors are commonly used in 3D printing equipment, gaming machine, welding equipment, textile machines, and small robotics.
Servo Motors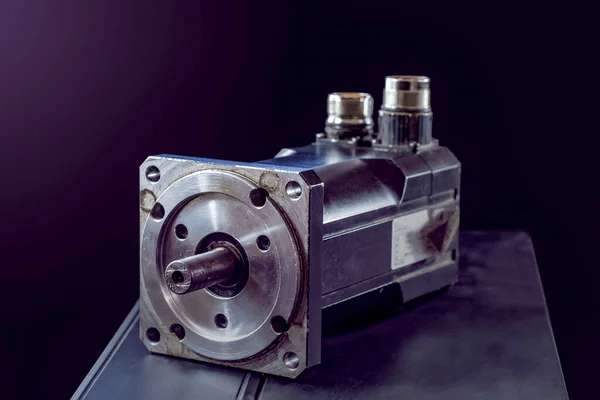 Servo motors are generally a type of AC synchronous brushless motors. They have built-in positional feedback and use permanent magnets positioned between magnetic poles on the stator.
Servo motors are used in industrial application robotics, which has closed-loop systems and digital controllers. They are also used in robotic applications, requiring more precision and significant control of shaft position. Servo motors have high-speed performance, torque control, and high torque to inertia ratio, and, as such, they commonly suit industrial application uses. The motors are highly reliable and function in quiet operation. Servo motors are more suitable for varying load industrial robotics.
Servo motors are used in antenna positioning systems, simulation applications, printing presses, and renewable energy applications. The motors are also commonly used in applications for the food industry, where the robotics have to keep up with washdowns and high temperatures.
Trust ACS for All Your Industrial Repair Needs
Get in touch with professionals at ACS Industrial Electronic Repairs. We help you solve your electronic equipment problems quickly and accurately. We offer evaluations and quotations at no obligation.
For more information, visit our website and click on the "Contact Us" button on the upper right or call 800-605-6419 and speak to someone on our customer support team.