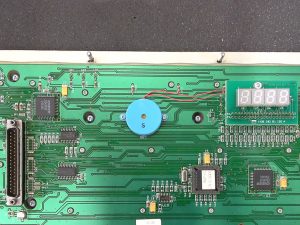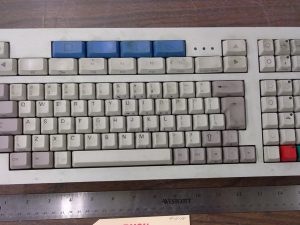 Is your CNC operator keyboard having problems? Has your F2 key gone bad and refusing to do anything? If so, you could have a nasty case of "MSKS"! That's short for Machine Shop Keyboard Syndrome! This is a common "infection" in machine shops everywhere.
The pictured dirty Charmilles keyboard p/n 200970625/ISS C is the perfect example of MSKS! These excellent but pricey keyboards are usually repairable and for FAR less than the cost of buying a new one – in this case THOUSANDS of dollars less.
The cause of MSKS is typically a combination of oil, dirt, humidity, heavy use and, sometimes, spills – the natural and usually unavoidable industrial environment. If you need a cure for "MSKS" in your shop, we can help! https://bit.ly/2slpYTz
Repair of quality industrial equipment like this Charmilles keyboard can be a great way to save money and time, as well as be environmentally responsible.
About the Author: ACS Industrial Services is an independent industrial electronic repair center providing repair services for drives of all types and most all manufacturers including servo drive repairs, AC/DC drives, VFD drives, servo motors, encoders, printed circuit board repairs, monitors and touchscreens, PLCs, test equipment, and much more. Our customer service team is available to answer your questions and help solve your industrial electronic repair concerns. Legacy equipment can be repaired! RUSH Service is available. You can reach them by calling 800-605-6419.