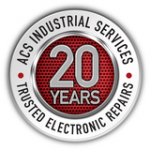 We get it! Having to figure out how and where to get your damaged industrial electronic repairs can be a "PITA"!
That's why we focused like a laser beam on making it as easy as possible with our new and improved website AND with our super-helpful customer service approach. How did we do this? By asking YOU, our customers, what we could do to improve the process!
Our latest comment on the repair form process: "To be honest the process was extremely easy and even prompts you to print. At the moment I can't think of a way to make the process any easier."
The mission that drives us is this: Our customers are REAL people with REAL repair problems that need to be handled quickly and easily. Our goal is to meet and exceed your expectations! Some of our customers have complicated repairs or just lots of questions – and we are OK WITH THAT!
We LIVE answer your phone calls during our regular business hours to make it THAT much easier, just in case you have questions at any time throughout the repair process – literally from the moment you think you might need repairs and have questions to the moment you are reinstalling the repaired unit and might STILL have questions. AND, for two years after THAT because our TWO-YEAR warranty, which covers both parts AND labor, is our standard of care! We call it TCS – short for Total Customer Satisfaction!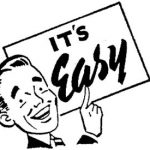 Can't or don't like to talk on the phone? Try our online Contact Us form! Or use our Facebook or LinkedIn pages!
Our job is to be the lifeboat. To be the calm place in the "storm" that might be happening at your plant when your equipment fails and production lines go down. We stay calm and get your items evaluated and repaired as fast as possible and return them to you tested and packaged safely for the return trip.
Let our customer service team help remove the "PITA" part of the repair process! Here's a link to the repair/RMA form for your convenience!
We believe knowledge is power. If you are searching for a repair center for your damaged industrial electronics check first to see if your equipment is still under warranty. If it is still under warranty contact the OEM about repairs. If it is out of warranty, contact an independent industrial electronic repair center to find out if they are a good fit for your company and your particular repair needs. They should offer free evaluations for your damaged equipment and, if needed, a free quote for repairs (no bench fees!). They should also provide repair reports if requested and a good warranty of at least one year (more would be better!) that covers both parts AND labor.
About the Author: ACS Industrial Services is an independent industrial electronic repair center providing repairs for all types of industrial electronic equipment and most all manufacturers including repairs for touchscreens, and controls, circuit board repairs, power supplies, VFD AC & DC drive repairs, servo motors, CNC equipment, encoders, monitors, test equipment, and much more. RUSH SERVICE is available and a comprehensive 2-Year Warranty covers most repairs. The super-helpful customer service team is available to answer your questions and help solve your toughest industrial electronic repair problems. You can reach them by calling 800-605-6419. Or check out ACS's incredible new easy-to-search Repair Catalog!