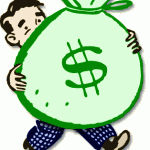 In case you missed it, Swiss-based ABB will acquire Baldor Electric Company beginning December 2010 in an all-cash deal. The $4.2 billion deal is expected to close in the first quarter of 2011.
Why?  For ABB, this transaction fills in a gap in ABB's automation offerings by folding in Baldor's successful NEMA motor line and will better position the company as a major player in the industrial motor market, including high-efficiency motors.  It will also bump up ABB's mechanical power transmission business and will significantly broaden ABB's access to North American industrial customers.
No small potatoes itself, Baldor employs approximately 7,000 people and reported revenue of $1.29 billion (that's a "b" folks) in the first nine months of 2010. The U.S. market for high-efficiency motors is expected to grow as much as 15% in 2011 due to new regulations effective in December 2010.
Sounds like a win-win for ABB and Baldor Electric, both respected companies. Additional good news that comes out of this marriage is the potential for new jobs as ABB will locate its motor and generator business headquarters for North America in Fort Smith, Arkansas.
While we're talking expansion, Yaskawa America's Drives & Motion Division has released a new motion controller, the MP2600iec which provides motion control of 1 or 1.5 axis along with machine control. It supports all five IEC61131-3 programming languages: Ladder Diagram, Function Block, Structures Text, Sequential Function Chart, and Instruction List.
Quick facts about the new Yaskawa controller:
Monitors via 15 discrete inputs, 11 discrete outputs, one analog input and one output
Interfaces with automation, monitoring, and control systems via discrete I/O, EtherNet/P, and Modbus/TCP digital networks
Optional OPC server that allows for the transfer of real time data from the machine process to the factory network.
This is just interesting and useful info I am passing along to you…I don't have any stock in ABB, Baldor, or Yaskawa and don't sell new equipment.
What I do have is an outstanding tech team that provides expert industrial electronic repair when you need service. This includes motor repairs, motion controller repairs, drive repairs, Yaskawa repairs, Baldor repairs, ABB repairs as well as repairs for most other manufacturers and industrial electronic equipment. Need help? Call our friendly customer service team at 800-605-6419 or check out our website at www.acsindustrial.com