A servo system plays a crucial part in many operations, and keeping it running is of utmost importance. Downtime due to maintenance can be planned and scheduled without having a major impact on your business, but should your servo driver cease to function, the cost can be extraordinary. 
Servo drivers are built to withstand heavy work loads, and with the right maintenance and care, they can function smoothly. However, they can still fail due to a variety of outside forces, which are beyond control.
Knowing how servo drives can break down can help operators and owners spot potential problems before they get worse, and have the drives repaired quickly. Being proactive can save your operation a great deal of downtime, and more importantly prevent loss of income.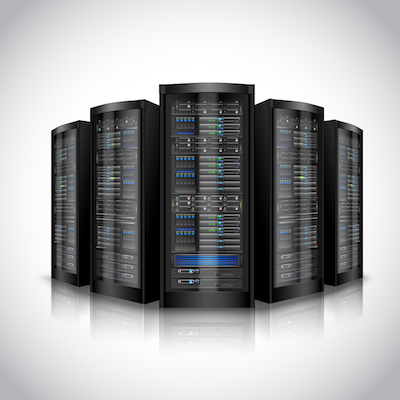 Corrupted Software
One of the main components of any servo drive is its software. These programs interpret signals and feedback to help regulate servo motors throughout an operation. Glitches and bugs that are part of the software's programming can cause the drive to malfunction and possibly shut down.
Bad Connection
When a servo drive generates an error message, the problem could be a bad connection between the encoder and the actual drive. Electromagnetic noise is another culprit, disrupting the encoder signal.
When this happens, you can take several preliminary steps to troubleshoot the problem. One option is to check the encoder cable connecting the servo drive and the servo motor. The cable could simply be disconnected, but in some cases it can be damaged, which in turn causes the motor to stop working.
Faulty AC Drive
Your servo drive needs to operate in a controlled atmosphere, and a damaged or malfunctioning AC drive can cause the servo drive, and possibly the servo motor, to fail. AC drives are designed to work long hours without fail, but voltage spikes can damage the drive, along with electrical issues such as poor grounding. Dust particles and moisture can contribute to the failure of an AC drive.
ACS Knows Servo Drives
At ACS, we are familiar with servo drives and how they operate. We're familiar with most brands on the market, and our experience enables us to quickly diagnose why your drive failed, and how to repair it quickly and correctly.
Using the latest diagnostic repair equipment and test standards for popular brands, our technicians can provide quick turnaround so your downtime is at a minimum. Whether you need routine maintenance performed, or your servo drive has completely failed, ACS can help. You'll receive a free evaluation and an accurate repair quote.
Repair usually saves up to 80% the cost of buying a new drive
Most repairs are back in your hands in 7-15 days after approval.
Our Rush Repair Service ships in just 2-5 days after approval.
We Guarantee Our Repairs With A Full Two-Year Warranty .
How much will It cost to repair my drive? Our prices are very competitive.
See our Servo-Drive Repair pricing structure.
For more information, visit our website and click on the "Contact Us" button on the upper right hand or call 800-605-6419 and speak to someone on our customer support team.