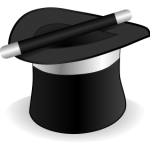 Awhile back, in the best interests of your valuable servo motors, I wrote "Four Easy Ways to Keep Your Motor Up and Running". Hopefully, since then your equipment has been humming along in perfect working order.
But maybe things haven't gone so well and maybe you didn't keep that motor up and running and now it's failed? Worse yet, maybe it's now out of warranty.
So what's the good news in all of this?   The good news is, you DO have options.  Most servo motors are well worth repairing, even older obsolete models.
Want to know more about trouble shooting your servo motor before seeking repairs? Being electronically inquisitive myself, if I were in your shoes, I might want to try to figure out what's up with my servo motor before shipping it off for repairs. I say might….but realistically? I'm just too darn busy to mess with it. (Tip to the wise: testing your motor is fine but RESIST the urge to take it apart!)
However, for those of you determined to perform some DIY motor testing, here are some tips:
Check the ground resistance between the motor body and the motor terminals. This should be approximately 100 ohms or above. Use a multimeter to test this.
Find the winding resistance by connecting between the terminals. This should be about 200 ohms. Larger motors could have a lower ohm value. Likewise, smaller
motors could have an ohm value of about 100. You can check with tech support at the manufacturer of the motor for the resistance specifications on your model.
Check the motor at the winding terminals rather than the cable end because the wire in the cable could be corroded or broken.
Disconnect the conductors from the drive control end and meg between cables and each cable to ground. The megohmeter uses much higher voltages (usually 500VDC or 1000VDC) to check resistance. Between the cables, it should give nearly the same value. It should be 1-3 ohms for medium rated motors, higher for smaller motors. Between each connector and ground, the megger value should be relatively high, about 1000 ohms or higher. Your manufacturer can give you more specific values.
Still not sure what's going on? Go back to the motor and disconnect the cable which isolates the motor. Recheck the terminals which will tell you whether the problem is with the cable or with the motor.
Let me repeat: Do NOT take your motor apart if you are not trained/experienced in servo motor repairs; doing so may make repairs more difficult or impossible and the cost of the repairs higher.
If you've already got too much work on your plate to get into troubleshooting, just ship your damaged motor off to the best "motor repair magicians" you can find. These specialized techs may seem like magicians, but what they really are is persistent, experienced, and precision-oriented AND they have the best test and repair equipment available. How many times did I hear my Dad say "have the right tool for the right job" and boy was he was right! No cheap chumping on test equipment in the repair shop!
The best servo motor repair shops will offer a free, no-obligation evaluations and quotes and a minimum of a one-year warranty on both parts and labor.
The repair shop should provide in-depth initial back drive testing and critical alignment verification before disassembly, testing of the stator windings at full voltage and current, and verify breakdown conditions under "real life" full load conditions. They should record test data including winding waveforms, feedback signals, reverse generated voltage readings, shaft and encoder alignment data.
Check to see if they test the magnet assemblies for proper torque output. If the magnets test bad or are broken, they should be re-magnetized or replaced. Also, find out if they offer machining services to re-machine sleeve endbells, shafts, and motor housings as needed.
About the Author: ACS Industrial Services is an independent industrial electronic repair center providing repair services for printed circuit boards, drives, servo motors (most brands repaired including Mitsubishi, Allen Bradley, Toyo Denki, Yaskawa, Kollmorgen, Mori Seiki, Okuma, Baldor), encoders, monitors and touchscreens, PLCs, test equipment, and much more, even for obsolete equipment. Evaluations and quotes are free with no obligation. Our customer service team is available to answer your questions and help solve your industrial electronic repair concerns. You can reach them by calling 800-605-6419 or going to www.acsindustrial.com .